Finding the perfect collaborative design tool is much easier when you are aware of the top Figma alternatives.
Now more than ever, you need a UI design tool that makes it easy for remote teams to work together, what with the advent of distributed design teams. While Figma is a commonplace platform for building prototypes, you may be on the lookout for an alternate that better fits your company's needs.
In order to facilitate teamwork, we have compiled a list of some of the best Figma alternatives.
Utilizing Framer, you and your team can build beautiful products together. You may use this application for the rapid validation of design ideas and the interactive creation of websites, apps, and other components.

Using its premade parts, layout tools, and refined materials, you can create items that look and feel authentic. Using its dashboard, you can keep track of everyone on your team and every project they're working on. The software also includes tools for real-time communication and collaboration throughout the planning, evaluation, and testing phases of a project.
UI/UX Designers: Here Are the Top 7 Prototyping Tools of 2023
Using real-time collaboration, Sketch provides everything you need to develop playable prototypes. Powerful features such as pixel-level zoom, snapping, and smart guidance are at your disposal as you use this native macOS programme to design ground-breaking goods.
Thanks to its customizable Artboards and presets, you can create anything on its limitless canvas. As an added bonus, there are intelligent components, colour variables, and layer styles available to help you control your creations. The software on this platform also allows for simultaneous collaboration in real time.
With Sketch, you can also build and share custom libraries with your team. Libraries like this may store graphical elements like symbols, as well as text formats, colour variables, and layer formats. You may also collaborate on papers with others while maintaining full control over who sees what.
Examples of UX Laws in Action at Fortune 500 Companies
Prototypes may be made with Adobe XD, a vector design application. Efficacy in group work and individual efforts are stressed. Therefore, it is much simpler for colleagues to share their goals and objectives, resulting in greater team cohesion.
It's convenient for those who use either Windows or macOS since it's a cross-platform programme. You'll get access to sophisticated features like 3D transformations, components, states, a repetition grid, responsive scaling, blurring of objects and backgrounds, content-aware layouts, and blend modes.
The tool helps teams from concept through wireframing to developer handoff, making it ideal for app, website, game, and brand designers. Design and specification links may be readily shared, and comments can be left directly in the browser.
Moqups is a prototyping and mockup tool for developers and designers. Site maps, flowcharts, and storyboards are just some of the diagrams that can be created using the software, and they can all be synced with one another.
Additionally, the software facilitates the development of interactive and practical prototypes. It's simple to recreate the user experience, which helps uncover hidden needs and dead ends. The platform's accessibility through browser makes it perfect for a geographically dispersed workforce.
Team members may provide input at any point in the process, allowing you to weigh all of your alternatives. Due to its real-time editing and messaging capabilities, it guarantees that all participants are on the same page at all times.
In a pinch and need a quick prototype for both your website and mobile app? You need Fluid UI if you answered yes. Anyone from product managers to designers and developers may use this software to quickly and easily transform their ideas into working prototypes that can be shared with stakeholders.

All-inclusive UI Kits for material design, iOS, and wireframing are available inside the app. It also allows for the development of both high- and low-fidelity prototypes. It's accessible through browser or downloadable desktop programme. This facilitates working together on the same document in real time.
When it comes to graphic design, nothing beats the versatility and accuracy of Gravit Designer PRO. This system may be used for the development of websites, advertisements, icons, and user interfaces. It's also great for creating mockups of user interfaces and screens, as well as for printing illustrations, logos, and other artwork.
The software is not only cross-platform, but it also works flawlessly on touch-screen gadgets. This web-based utility may be used when not connected to the internet. There is a built-in version history function that allows you to revert to any of the previous 20 stored layouts. On this site, you can even give each user that works on a file a specific set of responsibilities.
Mockitt is the ideal platform for designers looking for a simple UI without sacrificing power. This UI/UX design programme has a very low learning curve, making it accessible to complete novices. Create scalable, pixel-perfect vector images with ease and dedicate more mental energy to composition.

This cloud-based platform allows for effective collaboration between designers and developers. Easy collaboration within the team is ensured by features like one-click sharing, online discussion, and offline demo.
In real time, many people may make changes to the same document. Protect your data by restricting access to just certain people or files with this helpful tool.
Free and fueled by artificial intelligence (AI) tools and visuals, Lunacy is a powerful creative tool. Those who prefer other operating systems may get the software for Linux and macOS as well.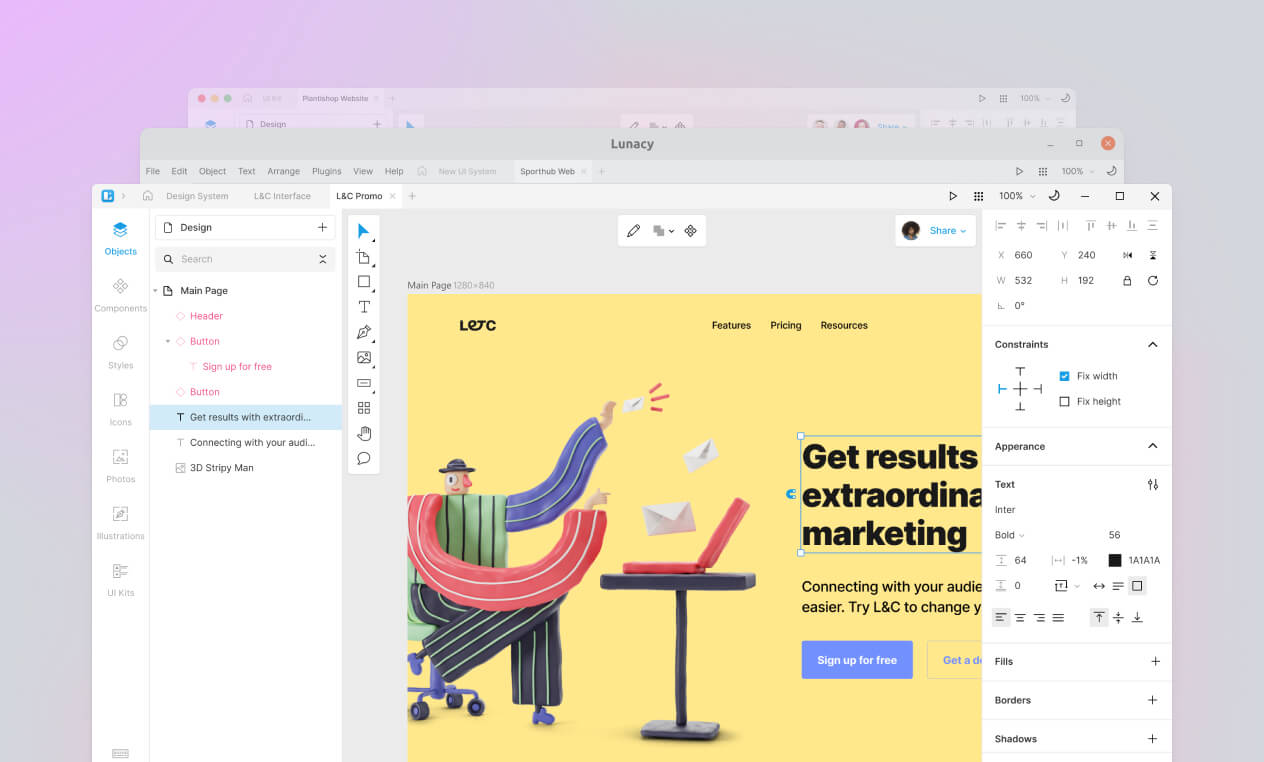 The programme is compatible with a wide variety of revision management and handoff systems. The files may be exported to the SKETCH format for use in programmes like Figma, Adobe XD, and Avocode.
The software has been localised into over twenty languages. So, even if English isn't your first language, you can use this programme with ease.
In real time, up to a hundred individuals may work together on a document in tandem. In addition to being able to share documents, you can also see the progress of other users' tasks and provide comments to them.
Only Axure RP equips user experience designers with the tools they need to create fully working, realistic prototypes.
Possibilities for Interaction
Create a UX prototype with any number of event triggers, conditions, and actions to fully investigate digital experiences.
Realistic User Interface Prototypes with Dynamic Content
Make use of the robust widgets provided by Axure RP to design interactive forms, grids that can be sorted, and other user interface elements.
UX Prototypes with Adaptive Content for Realistic Simulations
Create functional forms, sortable grids, and interactive user interfaces with the help of Axure RP's potent widgets.
It's as easy as dragging and dropping to make text fields, dropdowns, and radio buttons work.
The Use of Containers With Multiple States
Make everything from pop-ups to mobile-friendly scrollable and swipeable displays with the help of multi-state dynamic panels.
To help my team envision interactions and functionality, my role as a UX Designer and Researcher requires me to create high-fidelity prototypes. Axure's ability to rapidly produce high-fidelity prototypes has greatly improved the quality of the user input we've been able to collect.
UX Researcher Emily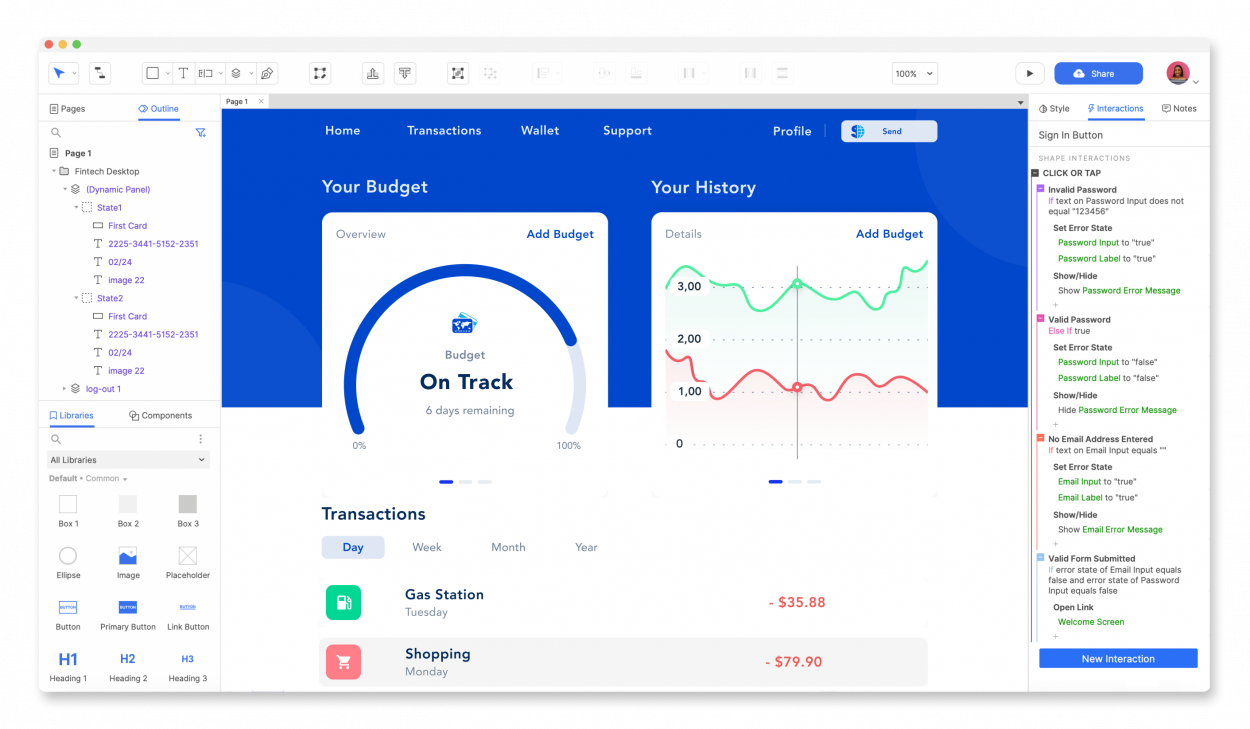 Build, don't just sketch
Imagine your designs are as polished, responsive, and engaging as the final result. All of it can be accomplished with only one programme.
Using Antetype, I can quickly test out hypotheses and improve upon them via iteration. Antetype's widgets are ideal for taking a design from a rough concept to a refined prototype.
To: Brendan Donohoe,
Manager, Design
Embracing Real Flexibility Over Pretend Agility
Put an end to the needless pushing of pixels and start properly aligning designs. Having the ability to respond quickly to prevent arguments from developing further.
Absolutely flawless, without any sluggishness or blurring.
It's time to stop pretending that flexible design that ought to function really do. In spite of this, they never really do. Now is the moment for adaptive and aligned designs that can change on the fly. In other words, they will follow the guidelines you provide.
Breakpoints.
No design flaws.
Have you ever had three displays for the same information, all on separate screens? Yeah. Cancel that.
Changing something is the same as making fifty good choices.
If you want to save yourself some time and stress, you should probably synchronise each time you alter components, colours, or layouts. And you may still personalise certain instance-level settings, like text, independently.
Maximum accuracy required.
To prototype in whatever manner you see fit is OK. Depending on how involved you want to go with it.
The artboard is in order;
No longer will you need tens of virtually identical art boards only to create minor interactions.
Position, Trigger, and Reaction Go.
Getting into the weeds.
Or go big or go home.
No matter how brief the animation is meant to raise awareness, even a microanimation is better than nothing. Or even a fully interactive website that alters everything. Completed using the Antetype system.
Flexibility in Team Design
Penpot was the first open-source design and prototyping tool created with interdisciplinary groups in mind. Penpot is web-based and supports open web standards, making it OS-independent (SVG). open to all members and driven by collective effort.
It's useful for groups working across disciplines
Capabilities and features of the product developed with the various members of the team of the coming decade in mind. Put an end to the design silo's infamous suffering once and for all.
Openly and with plenty of affection
Penpot files are SVG-based, meaning they're compatible with most vectorial tools, user-friendly for developers, and ideal for online usage.
Multiplatform
Since Penpot is online-based, all you need is a recent web browser; there are no specific software requirements beyond a working internet connection.
Using freely available resources
Designed to serve and be supported by its user base. Exceptional malleability: contributions may alter anything from the appearance to the way it works.
Component design at the speed of light
Develop polished user interfaces as a group effort. Using components, libraries, and design frameworks to keep things uniform at scale.
Prototypes that may be interacted with by anybody
Design immersive experiences that reflect the product's behaviour. Communicate with others who have a vested interest, show off your team's proposed solutions, and launch user testing on your concepts — all without leaving the platform.
While you're responsible for the first spark of creativity in the design process, it takes a group effort to bring it to fruition.
Team members may collaborate in real time by adding their thoughts to existing drawings in a centralised location.
A priceless exchange
There was only one talk about the designs and prototypes that was really helpful. Post a link to your project files or prototypes and get comments directly on them.
Collections and models
As a group, we create a stronger society. Whatever you do and whatever you know, even if you don't believe it will assist anybody else, it just could. You may post your own library or template here, or just grab one that you like.
Creative software that has won awards
For no monthly fee, you may have access to a professional suite of tools for editing photos, laying up documents, creating graphics, and drawing illustrations on your Mac, PC, or iPad.

Designer's Affinity
Thousands of professional illustrators, web designers, and game developers have already made the switch to our powerful design app because of the seamless integration of vector and raster design tools it provides for creating concept art, print projects, logos, icons, user interface designs, mock-ups, and more.
Ashes to Ashes:
If you edit and retouch pictures, build complex multi-layered compositions, or create stunning raster paints, you need this tool. It is the quickest, smoothest, and most exact image editing software available.
Called "Affinity" in its Publish form.
This cutting-edge publishing programme allows you to seamlessly merge your own photographs, graphics, and text into stunning publication-ready layouts for everything from books, magazines, and marketing materials to social media templates and website mockups.
IPad at work?
Affinity Photo and Affinity Designer for iPad are just as powerful as its desktop versions, allowing you to produce great work no matter where you are.
Take a look at the unique extras we have available.
Upgrade your work with one of our high-quality brush sets, flexible textures, eye-catching overlays, useful templates, and more.
Component-driven
prototyping.
Use the same tools that the developers use to create the final product in your designs.
In order to make substantial changes to your processes, your teams need to stop working in isolation.
Enhance the scope of your design processes
Use cutting-edge Merge technology to shorten the time it takes to create a new product. Whether you're a UI designer or a UI developer, it's important to use the same building blocks to create a unified user experience.
Make sure your prototypes are spot-on from the get-go.
Create mockups that function just like the final product. Use our design tool to create something unique, or choose from a library of thousands of premade user interface components. Use code components from your design system, app, or website without leaving Storybook, your Git repository, or your NPM package.
Parts of Code
meant for creative types
Use the same user interface (UI) code components that the developers use while designing and developing the product. You don't need to know how to code; simply drag and drop the components.
Produce your
plans that may be used
Create accessible items that meet WCAG requirements. Use tools like the Contrast Checker and Color Blindness Simulator to ensure that your prototypes are accessible to everyone.
Co-create with the end user
bear the accumulated wisdom of
During usability testing, your prototypes will feel much like the final product thanks to States, Variables, Conditional Interactions, and Auto Layout.
Always follow the Design System guidelines to the letter.
Scalable design is possible with the help of design systems, which provide a single location for storing and retrieving reusable UI elements with supporting documentation. It's simple to distribute to your staff and implement company-wide uniformity.
Coordination of Distant Teams

excellence defined
Simply distribute your designs and wait for comments from your team and clients. Maintain fluid communication with your development team and cut down on handoffs to save time.
Organize everyone
similar thinking
Collaboratively create a wireframe, prototype, and think about ideas in real time. Your remote teamwork efforts will be bolstered by your ability to work efficiently on Macs, PCs, and in a web browser.
Gain insight and provide suggestions
Easily show out your work and get critiques from others. Add comments, add tags, and make sure everyone on the team is on the same page.
Condense your
passing the torch
Provide the code, specifications, and automated redlining for your designs to the programmers working on them. Use code modules to eliminate any lingering errors after a handoff.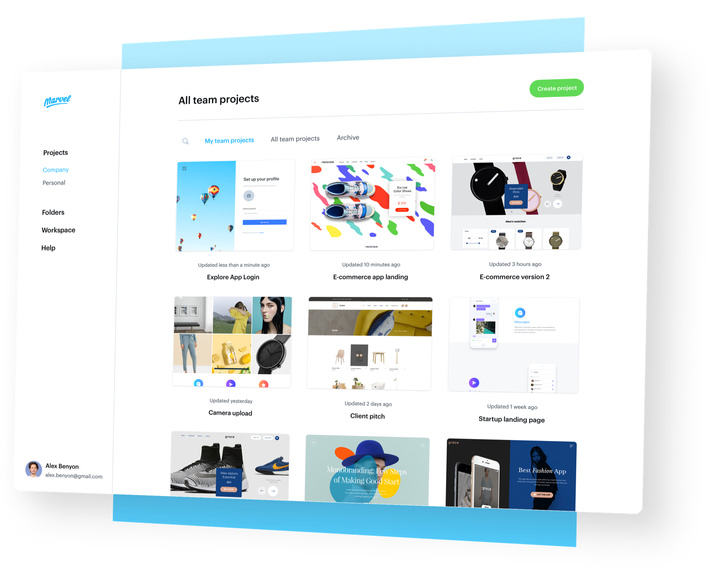 Current design teams benefit from rapid prototyping, testing, and handoff.
If you want to change the way your team creates digital goods, Marvel provides everything you need to do it. Putting the ability to create in the hands of everyone.
Organize all of your design work here.
Easily create a wireframe, design, and prototype using our handy tools. Rapidly produce detailed design specifications and integrate tools to supercharge your process. Marvel has your back no matter what level of quality you're working at.
Each and every day, Marvel is used by the most cutting-edge businesses worldwide to scale design
Your favourite digital goods have been made using Marvel from companies all across the globe.
Our online design platform is used by a wide variety of clients, from Fortune 100 corporations to startups and educational institutions, to generate ideas rapidly, collaborate on them, and optimise prototypes before they're put into production.
Marvel Enterprise 3 Scalable Layout Design
Designed to assist massive teams in the rapid development of exceptional goods. The latest Marvel Enterprise 3 is powered by lightning-fast technology and is loaded with tools that enable design collaboration on massive scale a breeze.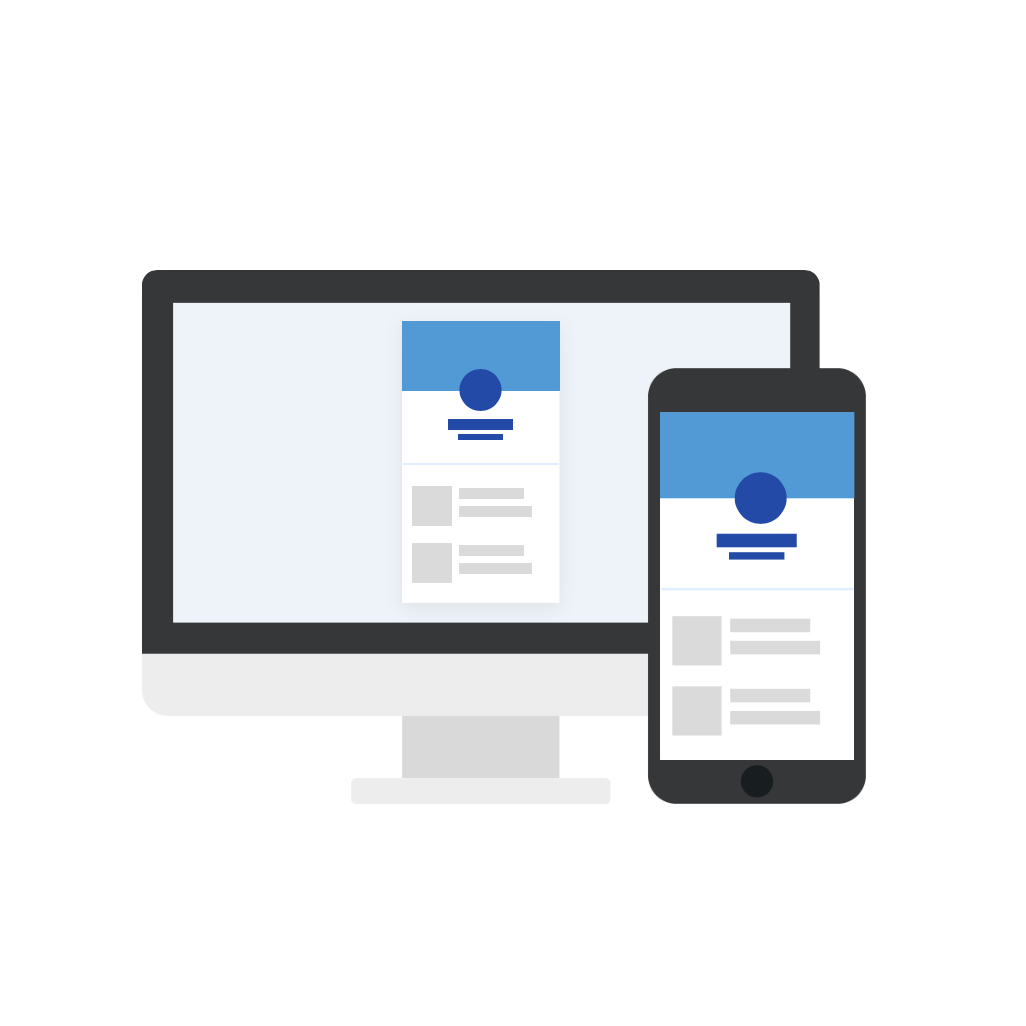 Smooth Animations Between Scenes
Use Flinto's Transition Designer to create fluid transitions between screens.
Micro-Interactions
Create interactive micro-experiences using Flinto's Behavior Designer.
Import from Figma and Sketch
Use Sketch or Figma to import your creations.
More than ten gestures
Use taps, swipes, scrolling, and even 3D touch navigation to explore your prototype.
Media for Visualization
Using our sophisticated vector drawing tools, you can create UI directly in Flinto.
Simple to Pick Up
Complete guides, lively online forum, and over a hundred instructional videos
mobile viewer
The Flinto iOS app allows you to see your work in progress in real time.
Scrolling
Just one click will allow you to add scrolling to any group, and you can even make animations depending on scrolling!
Accelerating and Releasing
Each layer's ease may be adjusted independently using either a cubic-bezier or spring curve.
Haptics
Enhance iOS with tactile haptic feedback.
Ambient Noises
Sound effects for user interfaces may be connected to any gesture.
Video Confetti
You can easily include videos and GIFs into your layouts by dragging and dropping.
360° Spin
Flinto's basic 3D rotation capabilities allow you to create amazing animations with ease.
It's Possible to Save Animated GIFs and Videos
Save demos of your prototype and upload them online
Compatibility with Dribbling
Recordings may be uploaded to Dribbble with a variety of entertaining design choices.
Smooth Animations Between Scenes
Use Flinto's revolutionary Transition Designer to create your own animated transitions. There are no schedules or programming required; just place items where you'd want them to go.
Create your own smooth transitions with the help of the Transition Designer. You may manipulate them directly with your motions.
Behaviors
Take use of the Behavior Designer to create on-screen interactions that are very simple but effective. Great for animations that loop or scroll, such as buttons and switches.
All of these animations were made using Flinto's behaviour designer.
Scrolling
In the behaviour designer, it's easy to add scrollable sections with a single click, and much easier to make amazing scroll-based animations.
You can add scrolling functionality to any collection, style it anyway you want, and even place one scrollable section within another.
Don't forget to bring your monitors to the party.
Our innovative approach ensures that the complexity of your ideas won't increase uncontrollably as your business expands. It's just as simple to add a hundred screens as it was to create one.
Build a working model, put it through its paces, and absorb the feedback.
For rapid testing of design iterations and data-driven insights, try out Quant UX, a research, usability, and prototyping tool.
The importance of verifying your hypotheses
Validating your hypotheses is a breeze using Quant-UX. Make a sample, send out the link, and get insight from your audience's comments and data.
Prototype
Fast UI prototyping is at the heart of Quant UX. Take use of our visual editor to whip up interactive app prototypes in no time at all.
Author of Visuals
It's easy to sketch up screens for an app, along with the UI components, some animation, and some connections.
Structured Design
A scalable design system may be easily constructed with the use of design tokens, components, and master screens.
Requirements for Interaction
Create a prototype using a broad variety of pre-made, fully-functional UI components.
Animations
Including animations in your prototypes will make them seem more lifelike and show how motions will affect the final product.
Pick a Competing Editor to Figma
Figma is a collaborative software for making designs and prototypes for any interface, whether it's a mobile app, website, or anything else. You've now gained an understanding of the capabilities of the alternatives to Figma that have been discussed in this article.
Thanks to this post, you now have a firm grasp on the many collaborative design software possibilities. Using a robust digital whiteboard software will be helpful if your product team is interested in using a digital whiteboard in real time.
Image by storyset on Freepik Image by pikisuperstar on Freepik